At Jim's Auto Detailing, we use only the highest quality window films. Global Window Films come with a Lifetime Warranty, but in nearly a decade of tinting windows, we have never had a customer who needed to file a warranty claim. We complement our superior product with superior service and installation. Your vehicle's tinting will be installed by one of our in-store professional installers, all of whom have over a decade's worth of experience in their field.
Benefits of Tint
We all know that vehicles with tinted windows tend to look super sharp moving through town. However, did you know there are a number of functional benefits to having your vehicles windows tinted?
UV blocking – Properly installed, high-quality window film can block up to 98% of cancer causing UV rays. It does not matter which level of tint you choose, this film can protect your skin and eyes, and those of your passengers from harmful UV rays. We often tint rear windows for those drivers interested in protecting their youngest passengers riding in rear seats.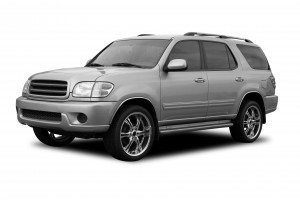 Heat control – Tinted windows can block upwards of 71% of solar energy that would normally enter the vehicle through unprotected glass. Tinting the windows in your vehicle can lead to a cooler car, enabling you to conserve gas by cutting down on A/C use in the spring and summer months.
Safety – Because the tint product is an actual film, it can assist in preventing injuries from broken glass in cases of auto accidents. In many cases, glass shards will stick to the film rather than shattering all over occupants.
See our pricing menu below:
| Options | Price |
| --- | --- |
| Front windows | $125.00 |
| 2 door vehicles | $200.00 |
| 4 door vehicles | $250.00 |
| SUV, trucks and vans | $275-300.00 |
Standard 5%-20%-30%-50% films
Mirrored, colored or special films available upon request